Vote for us as as your favourite dentist!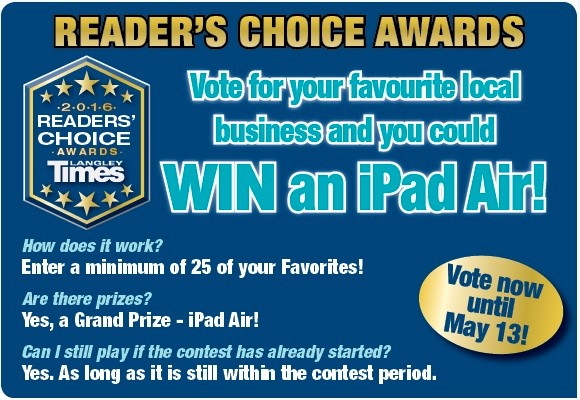 The Langley Times' Annual Reader's Choice Awards Contest is now live and voting runs until May 13th.
Vote for us in the "Favourite Dentist" category!
With voting, participants must vote for a minimum of 25 categories in order for the votes to go through.
Please share this with friends, family, co-workers and customers!
Good luck to all Langley businesses!