Contact Us
If you have questions about dental care, promotions, payment forms and more, please contact us. We look forward to hearing from you!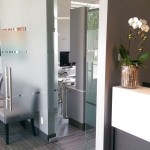 Our Hours
Mon:

-

-

-

-

-

-

Closed on statutory holiday weekends

Closed
Contact Info
Willoughby Town Centre Dental
100 – 20780 Willoughby Town Centre Drive,
Langley, BC
V2Y 0L7
Phone: 604-371-4322
Fax: 604-371-4327
Email: info@wtcdental.com
Please note that the reviews link shown will take you to an independent third-party website not endorsed by or affiliated with our dental practice.